Dome CCTV Cameras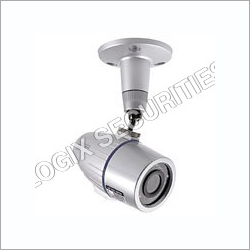 Dome CCTV Cameras
Product Description
We are a instrumental organization, which is involved in manufacturing, supplying and exporting a wide collection of Dome CCTV Cameras. All the offered cameras are available in different models and specifications at industry leading prices to fulfill the demands and requirements of customers. Apart from this, our packaging experts pack these cameras using high-grade packing material to assure zero defect. Our expert logistics personnel also help us in delivering these Dome CCTV Cameras at clients' premises within the stipulated time frame.

Dome CCTV Cameras
The Performance Series rounds out Logix Honeywell's camera portfolio with a variety of indoor, outdoor and low light Dome CCTV Cameras that lets end users pick the perfect camera for virtually any installation. Ideal for a diverse range of applications, the Performance Series includes a wide range of high performing IR bullet cameras and mini-domes that are easy to install and even easier to use.
The Logix Honeywell HB72B/S/W IR bullet-style cameras come standard with IR illumination, making them perfect for 24/7 surveillance. When the ambient light drops below a user-defined threshold, the IR LEDs activate and the camera changes automatically from color to black and white, capturing perfect color pictures by day and clear black and white images at night.
The 4.3 mm lens offers a wide field of view to complement the 12 IR LEDs that can illuminate up to 45 feet, depending on scene reflectance. The 530 TVL sensor provides clean, crisp images in day and night conditions.
The Logix Honeywell HB72B/S/W cameras install easily and quickly. They come standard with a two-conductor pigtail that connects to the barrel connector so there is no need to cut wires during installation. The mounting bracket installs quickly and securely with three screws on walls or ceilings, indoors or out.
Market Opportunities
The Logix Honeywell HB72B/S/W is a cost effective surveillance solution for applications that experience changing light conditions throughout the day and require extra illumination at night. The Logix Honeywell HB72B/S/W offers a simple yet solid design that provides optimum performance for both indoor and outdoor applications including lobbies, atriums, vestibules, gated entrances, foyers, loading docks and driveways.
Features
Discreet, bullet-style camera with 12 IR LEDs

Weatherproof housing with IP 65 rating

4.3 mm lens

Super high resolution color: 530 TVL - 1/3" Sony Super HAD CCD

IR LED visible range of 45 ft. (15m)

Easy to install mounting bracket reduces installation time

Two-conductor pigtail is standard for connection to barrel connector

Equalization valve prevents vacuum effect caused by sudden changes in barometric pressure

Available in three housing colors : dark gray, silver and white


Part No.
Description

Logix Honeywell HB72B

1/3" CCD Super High Resolution IR Bullet Camera, 530 TVL, 4.3 mm, 12 IR LED, Dark Gray, NTSC

Logix Honeywell HB72S

1/3" CCD Super High Resolution IR Bullet Camera, 530 TVL, 4.3 mm, 12 IR LED, Silver, NTSC

Logix Honeywell HB72W

1/3" CCD Super High Resolution IR Bullet Camera, 530 TVL, 4.3 mm, 12 IR LED, White, NTSC

Logix Honeywell HB72BX

1/3" CCD Super High Resolution IR Bullet Camera, 530 TVL, 4.3 mm, 12 IR LED, Dark Gray, PAL

Logix Honeywell HB72SX

1/3" CCD Super High Resolution IR Bullet Camera, 530 TVL, 4.3 mm, 12 IR LED, Silver, PAL

Logix Honeywell HB72WX

1/3" CCD Super High Resolution IR Bullet Camera, 530 TVL, 4.3 mm, 12 IR LED, White, PAL
Contact Us
A-374, Chattarpur Enclave, Phase 1, New Delhi, Delhi, 110074, India
Phone :09216345677